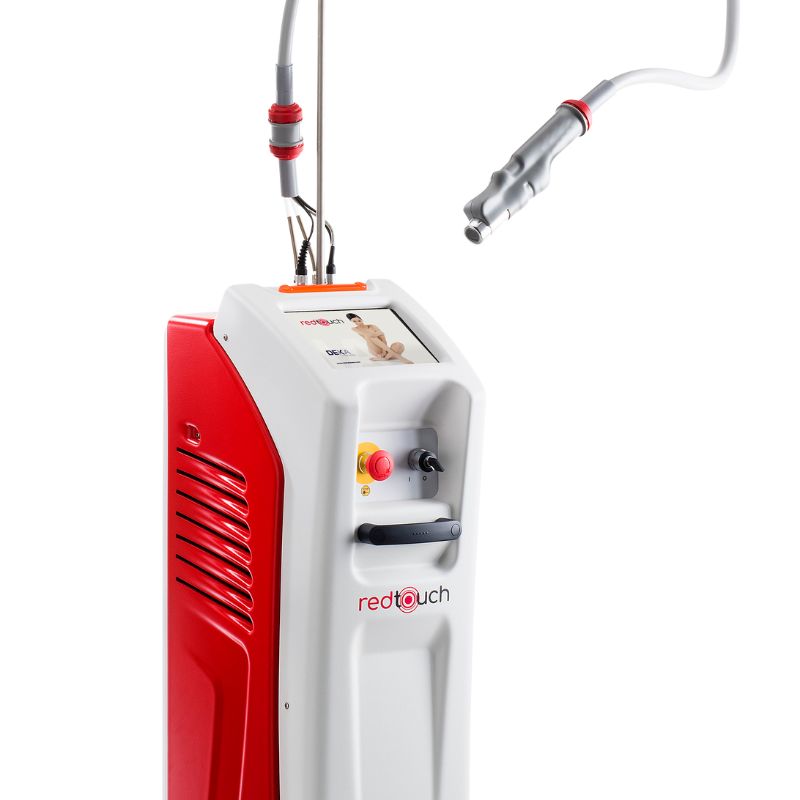 675 nm: Exploring a New Selective Wavelength.
RedTouch is the first and only system that uses this wavelength: never used before on the market and the most selective for collagen. Compared to the systems currently on the market that target water present in the skin, the RedTouch acts directly on the collagen contained in the dermal layer.
Mechanism of Action
Microzones of thermal damage (about 1 mm diameter) induce an immediate consecutive collagen fibers denaturation that leads to a neocollagenesis process. Due to an integrated cooling system and the 675 nm wavelength selectivity, the epidermal layer is not damaged. Thus minimizing the side effects and related downtime.