Attention to accessories and system technological solutions for high-level performance.
Studio has two pulse modalities:
Q-Switched - Interaction through photoacoustic effect (Tattoos and pigmentary lesions)
Free Running - Interaction through thermal effect (Rejuvenation)
Optibeam
Thanks to the Optibeam technology, the energy on the treatment area is irradiated and distributed uniformly.
Square Spots
The ideal shape for homogeneous treatments with minimum pulse overlapping.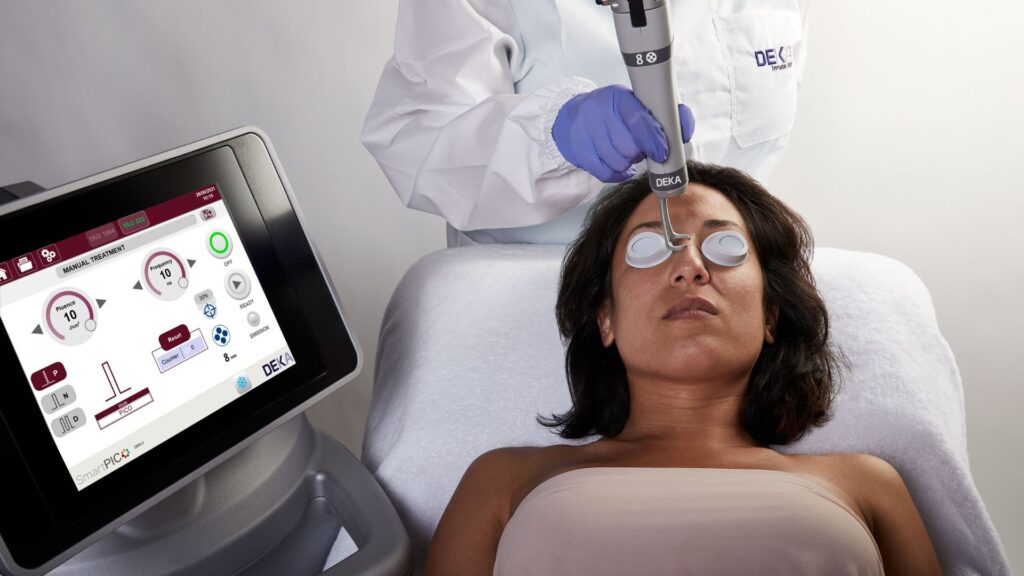 The new SmartPICO by DEKA is a system that combines 4 emission modalities: PICO, NANO, DOUBLE and THERMAL and in 2 wavelengths: 532 and 1064 nm. The different shapes and sizes of the handpieces' spots and the 4 emission modalities make SmartPICO one of the most flexible on the market to effectively treat cutaneous imperfections caused by ageing (dyschromias, pigmented lesions, melasma, post-inflammatory hyperpigmentation) and tattoos, with minimal contraindication.
Technological innovation and long-standing experience result in a smart expandable modular system that combines new generation intense pulsed light, laser and RF for a broad range of aesthetic and dermatological applications, all enclosed in a single system. This complete, modular, upgradable and continuously expandable system comprises 12 between FT pulsed light, RF and laser handpieces available - all with a Plug & Play connection - for a wide range of skin and beauty treatments.